Treatment of sewage waste water generated from commercial & residential complex / Hospital buildings / factories / hotels & resorts / companies etc and re-usage of the water for toilet flushing after meeting the Pollution control board standards.
Provision of Automatic dosing pump for chemical dosing
FBBR / MBBR Media is used for effective BOD Reduction.
Provision of Pressure sand Filter and Activated carbon filter for effective filtration.
Provision of Automatic timers for air blowers and recycling pump
Provision of one year guarantee after commissioning.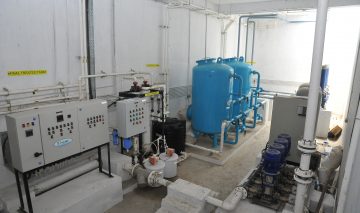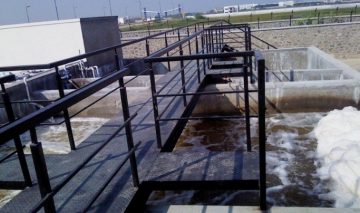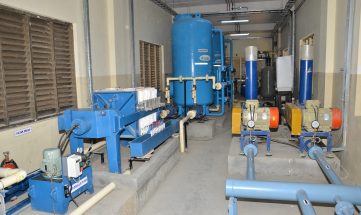 We are using extended aeration process it is a modification of the activated sludge process with suspended biological growth. The BOD removal efficiency of the extended aeration process is higher than any other methods. In addition to this process, we are using FBBR / MBBR (Fluidized Bed Bio-Reactor / Moving Bed Bio – Reactor ) used in this process. The media provides a large surface area for biological attached growth.
SBR is a SEQUENTIAL BATCH REACTOR process. IT provides highest treatment efficiency possible in a single step biological process. SBR – System is operated in a batch reactor mode which eliminates all the inefficiencies of the continuous processes. A batch reactor is a perfect reactor, which ensures 100% treatment. Two modules are provided to ensure continuous treatment. The complete process takes place in a single reactor, within which all biological treatment steps take place sequentially. No additional settling unit / secondary clarifier is required. !The complete biological operation is divided into cycles. Each cycle is of 3-5 hrs duration, during which all treatment steps take place.
The MBR is essentially a high MLSS (10,000-20,000 mg TSS /l ) activated sludge process with an integral solid liquid separation mechanism, the membrane unit. Each standard membrane unit is comprised of two separate sections, a membrane case and a diffuser case. The membrane case contains a number of manifold flat- panel membrane cartridges with an average porosity o 0.4 microns and an effective porosity of 0.1 microns. The bottom diffuser case supports the membrane case and houses a coarse – bubble diffuser.